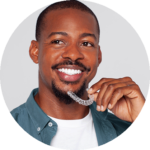 Now Offering Truly Clear Aligners! Superior Clarity, Comfort and Affordable. Call 702-914-0000 to book a free consultation.
Welcome to Rose Family Dentistry!
Thank you for choosing Rose Family Dentistry, a premier dental practice located in Las Vegas, Nevada. Drs. Craig Rose and Sonya Ruiz-Sedillo are committed to offering the best dental care available for the whole family in a compassionate, relaxed atmosphere.
One of the first things people notice about you is your smile! At Rose Family Dentistry, we are pleased to provide several general and aesthetic treatment options for enhancing your smile.