We know that our office is only as effective and as welcoming as the people who work in it, which is why we take pride in our friendly and well-trained team members! As a team, we are especially interested in making all our patients feel right at home! We put your needs first to achieve efficient and comprehensive treatment in a supportive and nurturing environment. We promise to speak candidly with you about possible treatments as well as any risks and associated costs of treatment, and how treatment can address your individual needs as a patient.
Our staff is uniquely trained and highly skilled, and we strive to provide energetic and fun-loving service to each patient. Our staff consists of team members with specialized training and multiple certifications, and each one of our team members has years of experience in treating patients with the highest level of care. We strive to stay abreast of the very latest in technology and advances by regularly attending continuing education courses and seminars.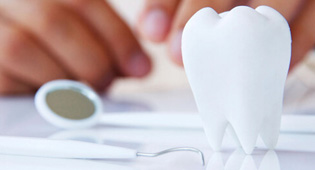 Dr. Rose founded Rose Family Dentistry in 1998. He was born and raised in Cincinnati where he played football and baseball throughout his childhood and high school years. He completed his undergraduate studies at UC Santa Barbara and earned his doctorate from the University of Southern California Dental School. Dr. Rose and his wife met while in college; he enjoys spending time with his wife and children.
Dr. Ruiz-Sedillo grew up in Las Vegas where she graduated from Bishop Gorman High School. She completed her undergraduate studies at the University of Reno and earned her doctorate from the University of Southern California Dental School. Dr. Ruiz-Sedillo enjoys spending time with her husband and three children. She is an avid runner who believes in living a healthy lifestyle.